Starts Monday, December 12th @8AM Eastern!
SHOW DIAL-IN: 602-753-1848
Reawaken Your Spirit * Resuscitate Your Passion
Renew Your Mind * Recommit to the Plan
A Daily Motivation & Business Education Call Just for You!
Wouldn't it be great if you had a coach that empowered you with motivation, tools and resources to succeed every morning?
Well, now you can plugin to the source.  Introducing Power Start Your Day!  An exciting new morning call that's designed to help you achieve life and business success.
You'll benefit from:
Daily Motivation
Inspirational Teaching
Small Business Tips
Personal Development Tips
Wealthy Lifestyle Tips
And More!
Holiday Cash & Prizes!  New Winners Every Day!
Dial-in Dec. 12-16 for your Chance to Win!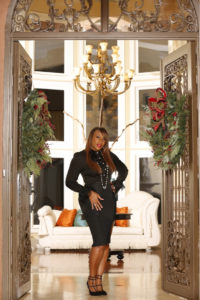 $100 Cash Prizes
Passes to VIP Success Mastermind ($500 Value)
Follow these 3 Steps for Your Chance to Win!
2.Type "Count Me In" in the comment box at top of Fanpage
3.Share this announcement with your
associates, team, friends and others!